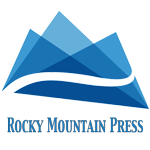 Straight, intelligent, MBS (multiple book series) seeks OMR (open-minded reader) for FPA (fast-paced adventure) and possible LTR (long term relationship).
Me: VGL (very good length) BB (book boyfriend) looking for a smart, assertive BL (book lover) who is not afraid to take chances, make mistakes, and get messy.
You: Must have GSOH (good sense of humor) and not be into typos, bad grammar, or yoga (negotiable). WLTM (would like to meet) at bookstore but willing to connect online to see if we're compatible. I'll pay for the first date.
Vampires, ditzes, and talking animals need not apply.
choosing a selection results in a full page refresh
Listen to your Authors Direct purchase on iOS, Android and Web